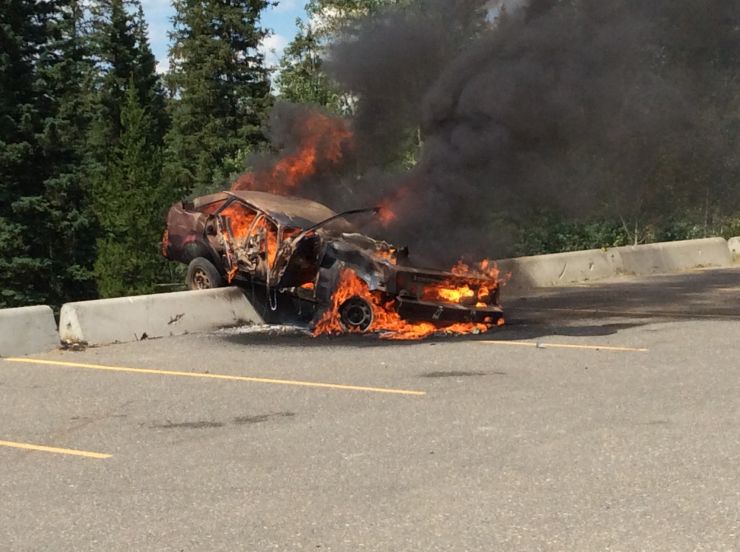 100 Mile House Fire-Rescue Training
100 Mile House Fire-Rescue is committed to providing the highest level of training available to our members to allow them to perform their duties in a safe and efficient manner. Our members respond to all types of emergency and non-emergency events including but not limited to; Structure Fires, Wildland Fires, Motor Vehicle Incidents, Dangerous Goods Incidents, Medical Assists, Alarm Resets and everything in between and need to be trained to provide a proficient response to all types of incidents. Emergency events do not distinguish between career or volunteer responders and our training requirements are very similar.
Our members receive training in the following areas
NFPA 1001 Level II Fire Fighter Standard (Full Service)

First Responder Medical 

Fire Apparatus Driving and Operation

Auto Extrication

Embankment Rescue

HAZMAT Ops

Incident Command

Fire Officer 1

Fire Officer 2

Fire Prevention
Training sessions are held every Wednesday night from 7:00 p.m. to 9:00 p.m. We encourage you to stop by the hall during training sessions and see what the department is working on. Our members combined put in more than 3,000 hrs of training every year. If you would like more information on our department's training program please contact:
David Bissat, Fire Chief - 100 Mile House Fire-Rescue Phone: 250-395-2152 E-Mail: dbissat@100milehouse.com 
---
100 MILE HOUSE EMERGENCY SERVICES TRAINING CENTRE
If you are in need of a facility to host your event look no further. Whether it be a couple of hours in the evening or an entire weekend the 100 Mile House Emergency Services Training Centre is a functional location with both the educational center and props to make your event a successful one.
The Emergency Services Training Centre live fire props include a burn building, 100sqft liquid fuel pit, automobile fire, a Boiling Liquid Expanding Vapour (BLEVE) tank, a dumpster fire prop and fire wall. The surrounding property is also home to confined space rescue prop, auto extrication area, and low angle embankment rescue area. The educational center includes a conference room for training, meetings, briefings, etc., two small breakout rooms, washroom and shower facilities, kitchen and a small office.
Don't be caught off guard! Is your staff properly trained for the event of an emergency? Are they up to date with their first aid training? Is your department looking for a challenge?
Call (250) 395-2152 or contact us at anytime to receive additional information on upcoming events and courses.
David Bissat, Fire Chief
E-mail: dbissat@100milehouse.com
Click Here for ESTC Map (PDF)
Registration Form
---